Rumpfteilung
(splitting up the main fuselage part)
---
Important note for customers outside the European Union
Now it is possible to ship the S58 fuselage kit also to outside Europe!!

In the past it was not possible to ship the kit on an economical basis because of the lenght of the main fuselage part which is about 1.5 meter. Due to the lenght, the shipping cost was extremely high between 400 Euro and 600 Euro depending on the country.
Now the main fuselage part can be splitted up into two parts for shipping outside Europe. The kit can now be shipped in a package of less then 1.2 meter which is the maximun lenght allowed to ship with the normal German parcel service outside Europe.
The shipping cost are now between 60 and 80 Euro.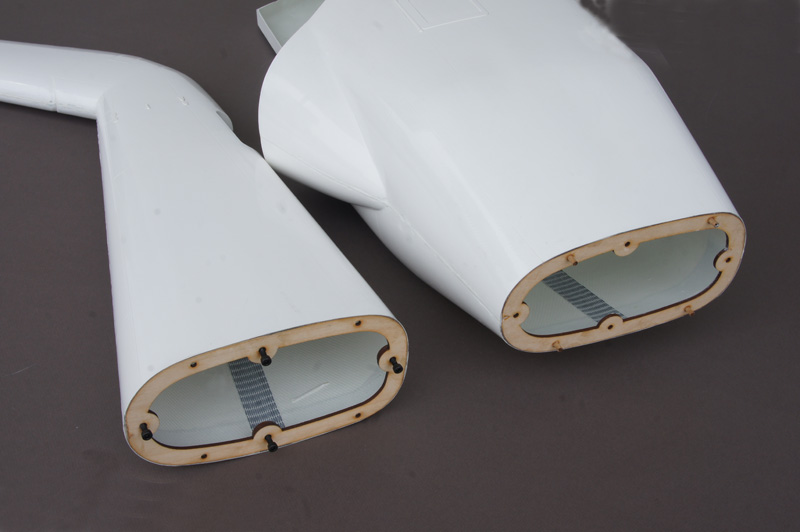 Wood frame on both parts with thread on the tail part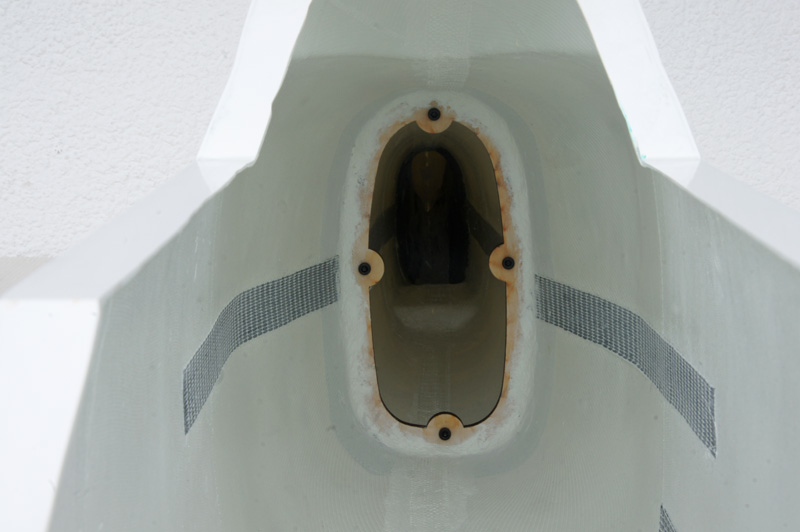 Both parts can be screwed together from the inside of the fuselage